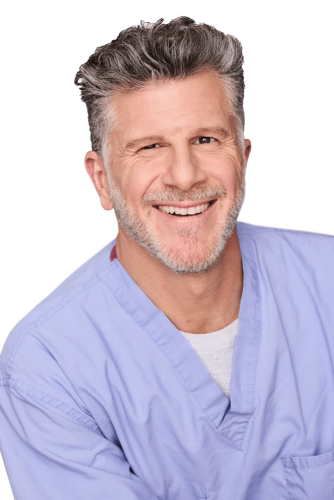 As a proctologist, Dr. David B. Rosenfeld's goal is to offer excellent care in the field of proctology and colonoscopy. He and his staff are committed to providing a warm, caring and compassionate environment for the patient.
Diagnostic and surgical colonoscopy.
Painless in office hemorrhoid therapy (sclerotherapy and rubber band ligation).
Including Excisional Hemorrhoid surgery, Fistula Surgery, Anal Fissure surgery, Pilonidal cyst surgery, Anal Condyloma Surgery and more.
Doctor Rosenfeld was very kind and explained every detail of the procedure to me. I highly recommend Doctor Rosenfeld and his very kind staff.
Dan Parks
I had been suffering for the last 5+ years with the ailment and [had] 2 surgeries which made it recur before I met Dr Rosenfeld. He is not only [a] compassionate and caring doctor but also very detailed in his analysis and explanation of what the problem is and the next steps. He generally goes in for surgery only when he is sure of where the issue is and what it is. Post operative [he was] extremely caring and helpful. In short he has been able to give me a successful year post my 3rd surgery and I hope it continues the same way!!
Shreya Das
I was spraying a lot of blood like a sprinkler for 2 years when having a bowel movement. A big mess. Dr. Rosenfeld performed hemorrhoid surgery of the inner veins and solved this problem with great expertise and changed my life at 65 forever. He is a great man and doctor. Extremely knowledgeable and humble. If you know of any one with any problems in this region please recommend they contact him and get his advice. There are people out there you can trust. Dr. David Rosenfeld is one of them, very passionate and helpful. Thank you with all my heart and soul.
Mark Karney
Dr. Rosenfeld made me feel comfortable immediately, in an uncomfortable situation. Even caught his sense of humor when I read the password for the free wifi…..hemorrhoid. Highly recommend him and his staff. Very friendly, safe, clean and pleasant [environment].
Jackie Henry
To provide the most up to date medical / surgical care with a 1940's bedside manner. We work hard to make your experience as smooth as possible from scheduling appointments to check out.
Dr. Rosenfeld's motto is, "if we treat every patient like a family member, each patient will get the best and utmost compassionate care."
At the end of the visit, new patients receive a copy of their visit note and a pamphlet explaining the ailment and therapies. These easy-to-understand and informative papers are very beneficial as patients will, at their leisure, have the ability to recap the visit and the recommended treatments. By making the experience as pleasant as possible, we hope that our patients will open up to others suffering from similar ailments. This will help to increase awareness about anorectal issues and colon cancer screening.
As you can imagine, proctology is not a glamorous field so a good sense of humor is important. Most of Dr. Rosenfeld's patients ask why he became a proctologist. His answer is simple. Regardless of the profession, in order to succeed we must, "start at the bottom and work our way up".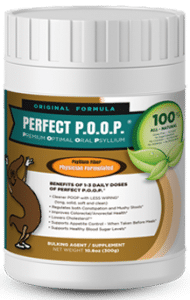 Premium Optimal Oral Psyllium Fiber
Powerful Four-strain Probiotic capsule totaling 30 billion CFU† per capsule.
100% Natural Hemorrhoid Treatment & Anal Support Supplement
Latest from the Procto-Blog
Explore the world of ICD-10 codes for anal fissures from a patient's perspective, gaining valuable insights and knowledge.
It's crucial to grasp the distinctions between colonoscopy vs. Cologuard to make an informed choice for effective colon cancer prevention.
When it comes to a Proctologist vs Gastroenterologist, it can be confusing to know where to go. Understanding what they treat is the first step to healing.
Check out hemorrhoid symptoms and how to handle them.
Click here to view Dr. Rosenfeld's most recent appearances on CBS's "The Doctors"
Dr. David Rosenfeld does a hilarious music video on prepping your colon for colonoscopy. Help spread colorectal cancer awareness and pass this along.